Lotions & Potions "Bath Brews" are safe & helpful remedies against stress, anxiety & insomnia; they help combat fatigue, loss of energy, improve alertness & performance. Our all natural bath tea formulas are developed from traditional recipes using aromatherapy techniques. They are composed of natural herbs to give a soft fragrance & oatmeal to soften the water and skin with no artificial flavors, coloring, fragrances.
Three giant tea bags per package.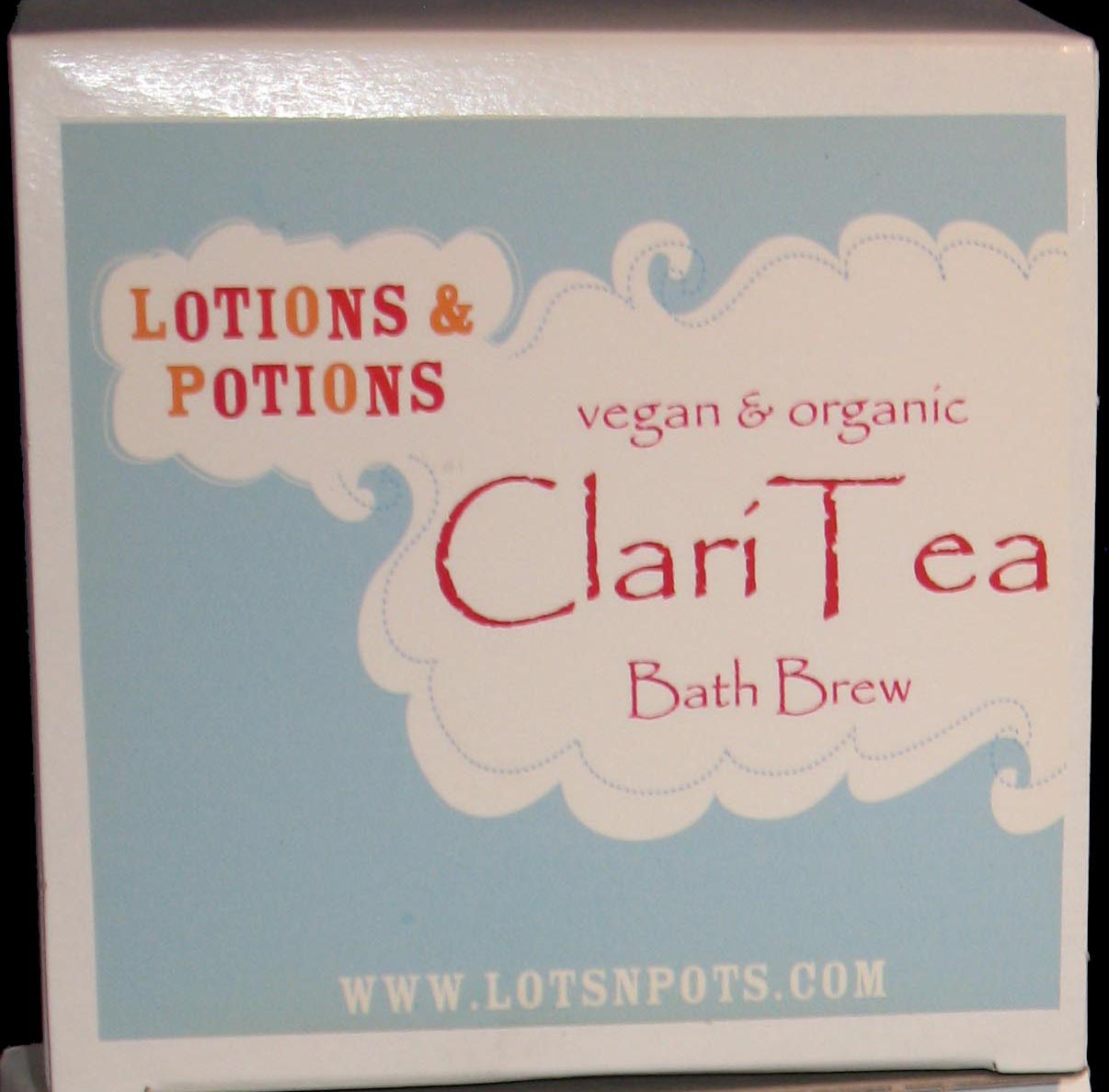 ClariTea Bath Brew
*Spearmint, Ginkgo Leaf, Rosemary & Oatstraw*

Clear thinking is something the world needs more of! Thankfully, Claritea is a special blend of herbs that nourish and stimulate mental function. Blended with Spearmint, it really refreshes the senses!
$10.00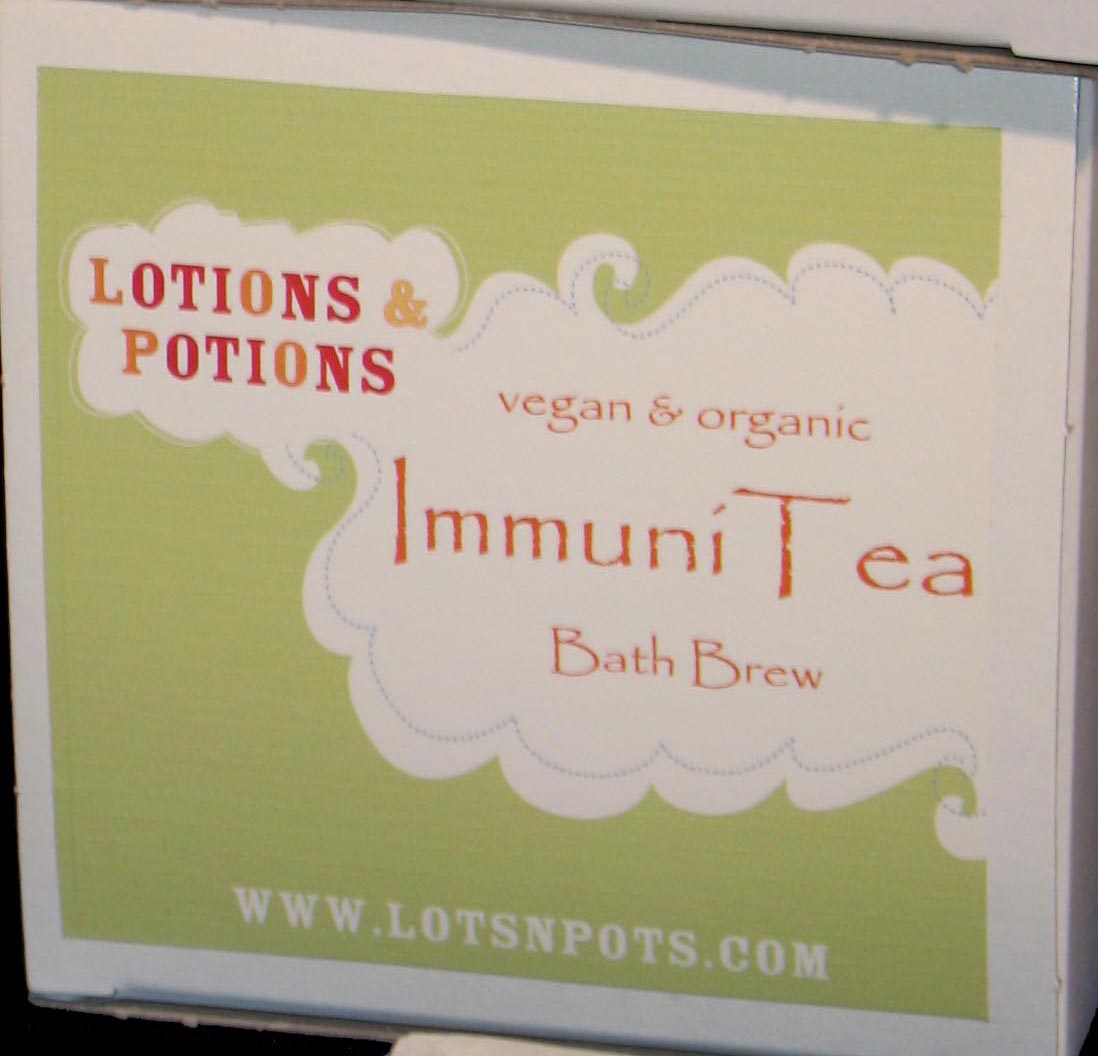 Immunitea Bath Brew
*ECHINACEA, ANGUSTFOLIA & LICORICE ROOT*

A blend of echinacea purpurea and angustfolia root and leaf. The addition ginseng, chinese astragalus root and licorice root make this a powerful immune stimulant. Other secondary herbs have been added for aroma. Soak in this brew when you feel a cold coming on, or any time you feel run down.
$10.00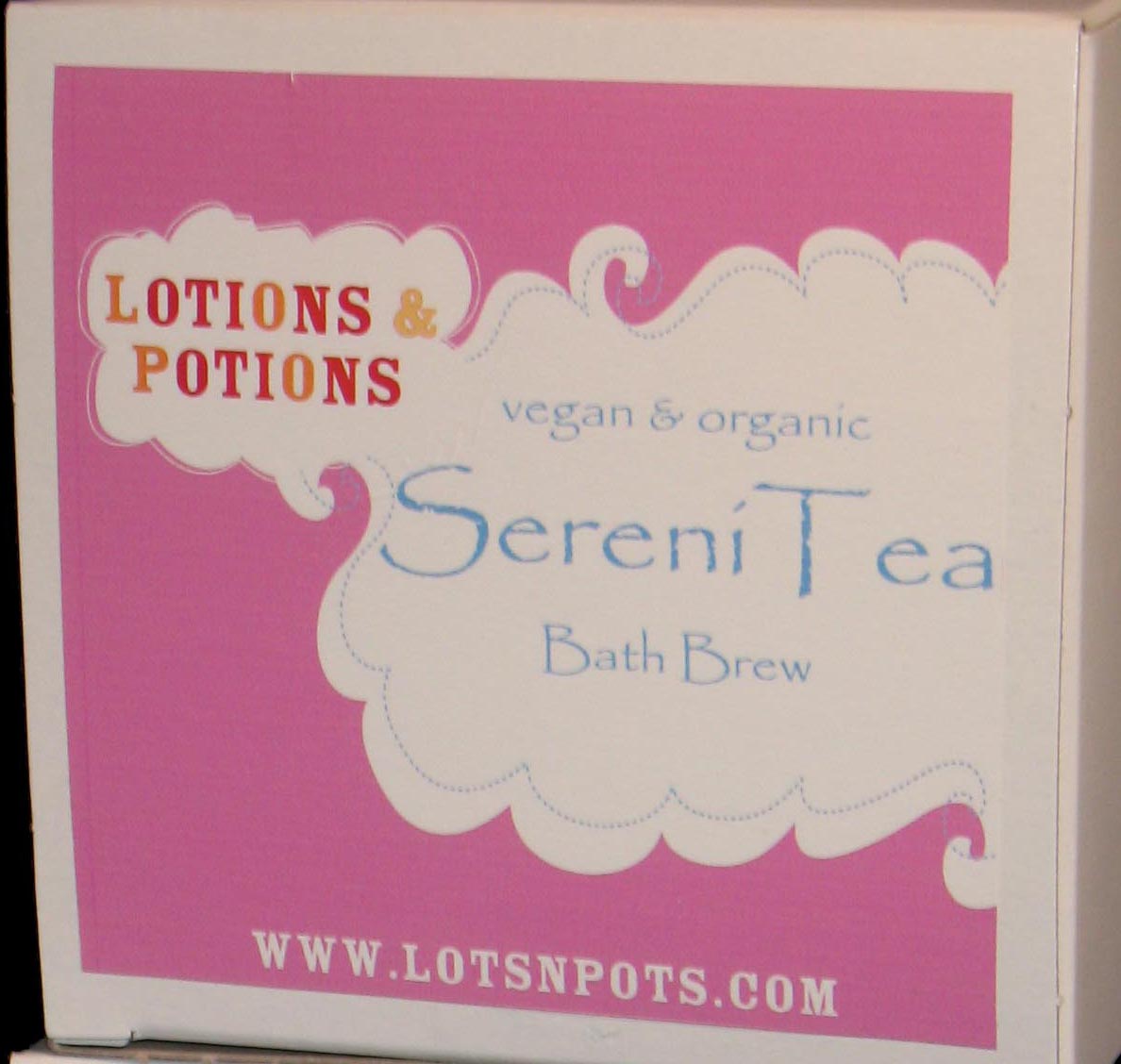 Serenitea Bath Brew
*Lavender & Chamomile*

Lavender unwinds the mind; balances & lifts the spirits. Chamomile soothes the mind and spirit; it's a gentle astringent and healing for all ages and skin types. Oatmeal has been added to gently softens sensitive or irritated skin - also beneficial to most skin types.
$10.00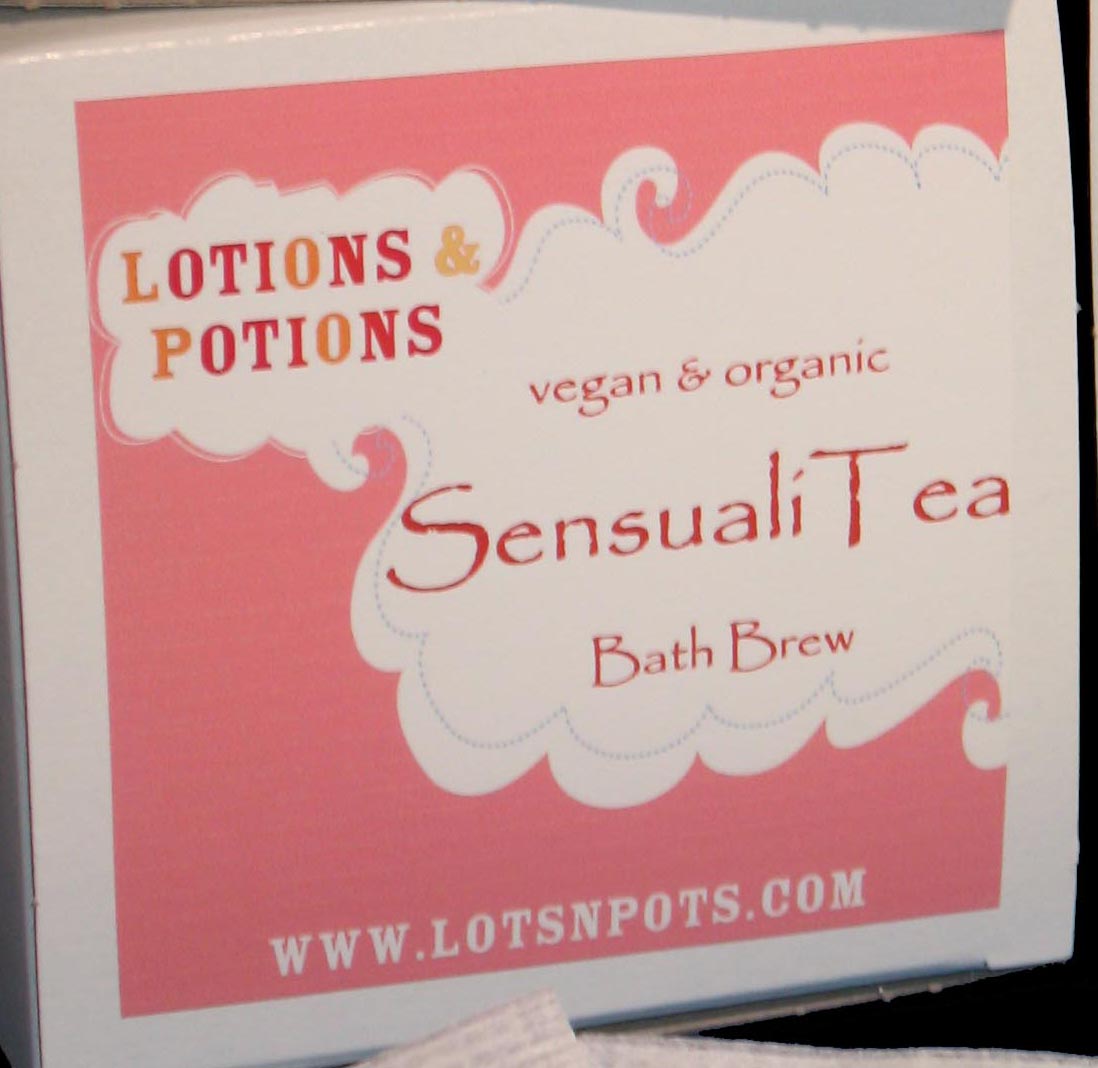 Sensualitea Bath Brew
LAVENDER & ROSE

A euphoric fragrance designed to induce joy, release inhibitions and arouse the senses. Stimulants including bergamot, sandalwood, jasmine & lavender.
$10.00



Click the link below to donate: :
The Nature Conservancy which preserves the plants, animals and natural communities that represent the diversity of life on Earth by protecting the lands and waters they need to survive.

**Free shipping is only available within the United States at this time and is available on purchases $50 & over. It typically takes 5-7 business days to receive your order after it's been shipped. If you need your order sooner than that, please email us for the cost of a faster shipment option.